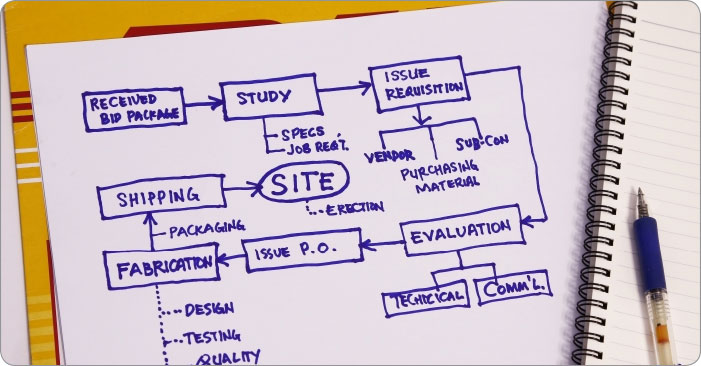 Inventory Financing Overview
K-WAM Financial Solutions can provide alternative financing based on inventory value or equipment value. Read this story to imagine the value for your organization.
Alternative Ways to Fund Your Business: Inventory Financing
Amber Nelson May 9, 2014
Business is going well and you are receiving orders faster than you can fill them and faster than you can pay for the supplies. Traditional small business loans are often hard to get but you still need to find funding somehow. If this sounds like your situation, you may benefit from a bank line of credit called inventory financing.
Inventory financing is a loan that uses your company's inventory as collateral. This can be a great option for firms who have plenty of cash tied up in their inventory but could be using it to better advantage elsewhere. It is also good for companies who have a high turnover rate of inventory.
In order to qualify for inventory financing, you need to have inventory on hand worth a considerable amount of money and you need to have a good track record of successful sales. Unfortunately, for this reason inventory financing is not a good fit for startup companies. You will also need to have a respectable business credit score. Even though the inventory acts as collateral, lenders have no real interest in having to repossess and resell it so they look for borrowers who are extremely likely to repay their loans.
If you meet both of those requirements, you will need to show the lender that you manage your inventory well. This means providing an overview of your inventory management system as well as the safeguards – if any – you have in place to protect your stock. Lenders will want to see that you keep only enough inventory on hand to keep business running, not so much that you are wasting cash with overstocked shelves. Lenders will also want to take a look at your actual sales orders to see how fast and how well your product is selling. And because the inventory acts as collateral, once you get an inventory finance loan, be prepared for inspections of your stock now from the lender.
While not the perfect solution for every business, an inventory financing line of credit can be a helpful resource for those need a little cash to get them through production cycles.